Herbal Tea
Do you love drinking herbal tea in Brisbane and are looking for the most delicious blends that will truly satisfy your cravings? This is where you need to be because here is where you will get delightful herbal tea blends made specially to deliver the most pleasurable experience guaranteed!
Ever since 2013, Organics For Lily has delivered premium quality herbal tea blends proudly crafted by hand by our tea master and naturopath in Brisbane to help you make amazing tasting cups you can drink every day. Our brews have energetic flavours because they are made from purely organic ingredients. With Mother Nature's powerful health-giving properties combined with the love and passion that we put into creating our blends, you will taste a truly unforgettable cup of tea.
Try it for yourself and you will find that, from the first sip, you will savour the premium quality 100% organic ingredients we have used to formulate our herbal tea blends. Through our years of knowledge and expertise, we fuse botanicals and aromatics rich in vitamins, minerals, and nutrients to help promote good health as well as provide the natural herbal taste and scent that you are looking for. We encourage you to give our blends a try to experience the difference that we deliver.
Take a closer look at our shop to find the variety of herbal tea concoctions you can enjoy.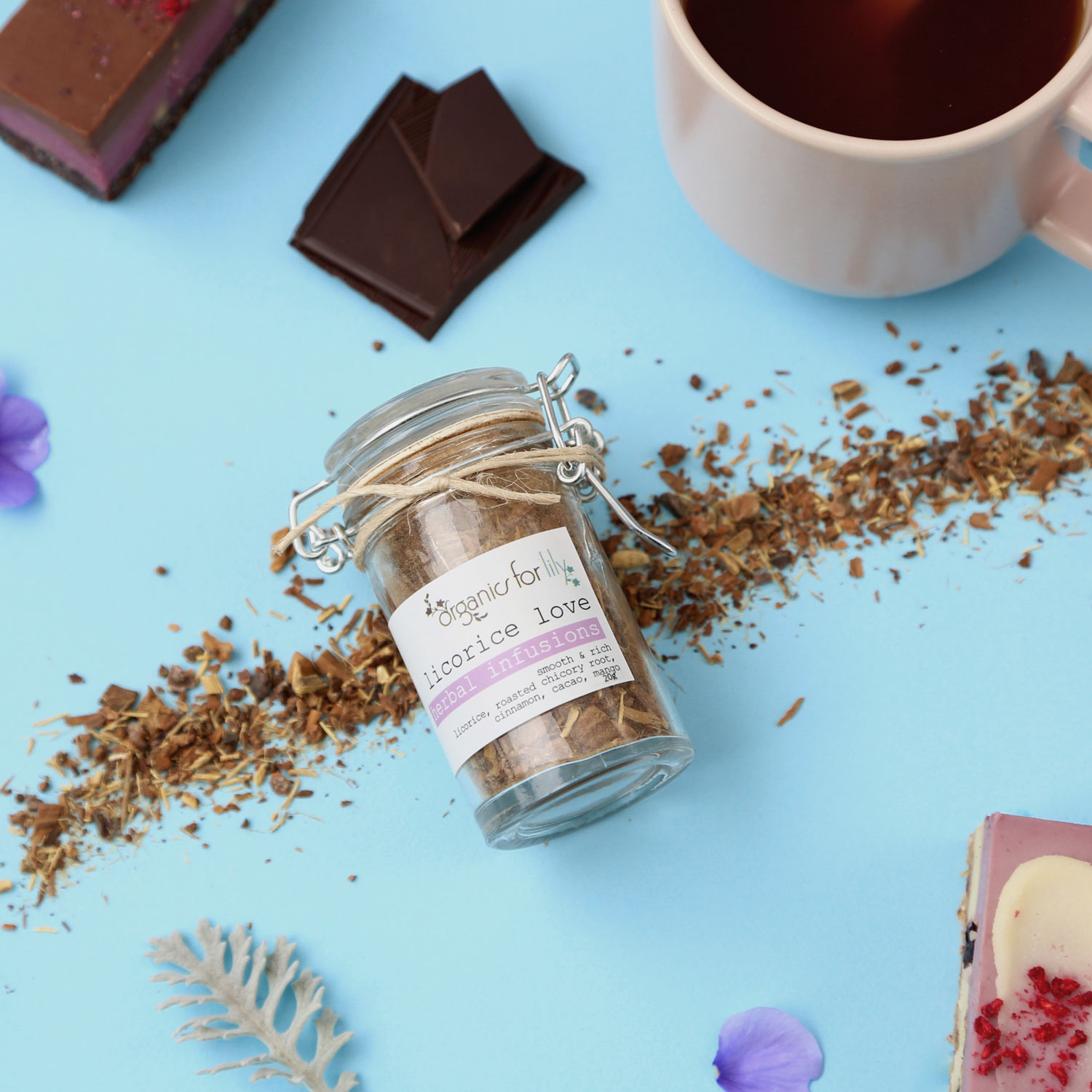 What Are The Benefits of Herbal Tea?
Scientific research has shown that herbal tea can provide you with a whole host of health benefits. Through regular intake, you can –
Strengthen Your Immune System

Organic tea can help strengthen your immune system with vitamins and minerals that can help fight off illness as well as bacteria, viruses, and fungi.

Boost Your Body's Antioxidant Levels

Organic tea can help boost your body's antioxidant levels to combat against free radicals that damage fatty tissue, DNA, and proteins which lead to disease.

Improve Your Digestive Health

Organic tea can help maintain a healthy balance of good bacteria in your digestive system so you can better process food and absorb nutrients.

Soothe Your Body and Mind

Organic tea can help soothe your body and mind by aiding in the reduction of stress as well as the relief of bone, muscle, and joint aches and pains.
These are just some of the health benefits that herbal tea can offer you. Plenty of international scientific studies have shown that there a lot more advantages to drinking tea every day.
What Types of Herbal Tea Do We Offer?
Organics For Lily offers a wide range of premium quality herbal tea made with love especially for you. Our special in-house blends include –
Cool Vanilla Tea
Peppermint Tea
Refresh Me Tea
Lemongrass & Ginger Tea
Christmas Tea
Licorice Love Tea
All ourherbal tea blends are available in bulk bags so you can refill your jars quickly.
So, what are you waiting for? Order yours today!